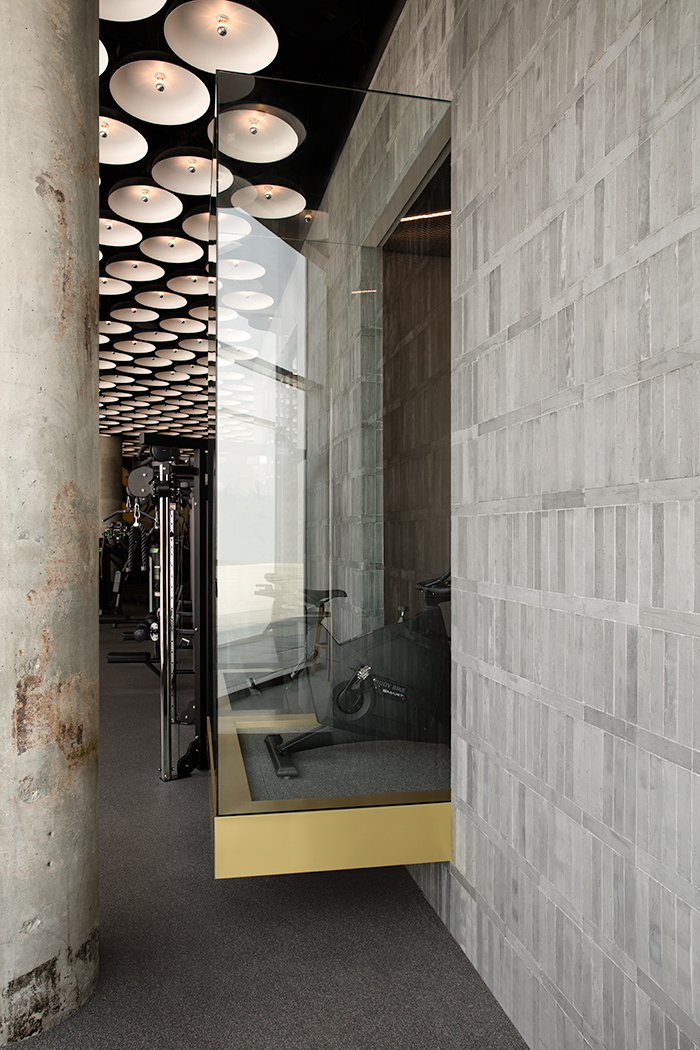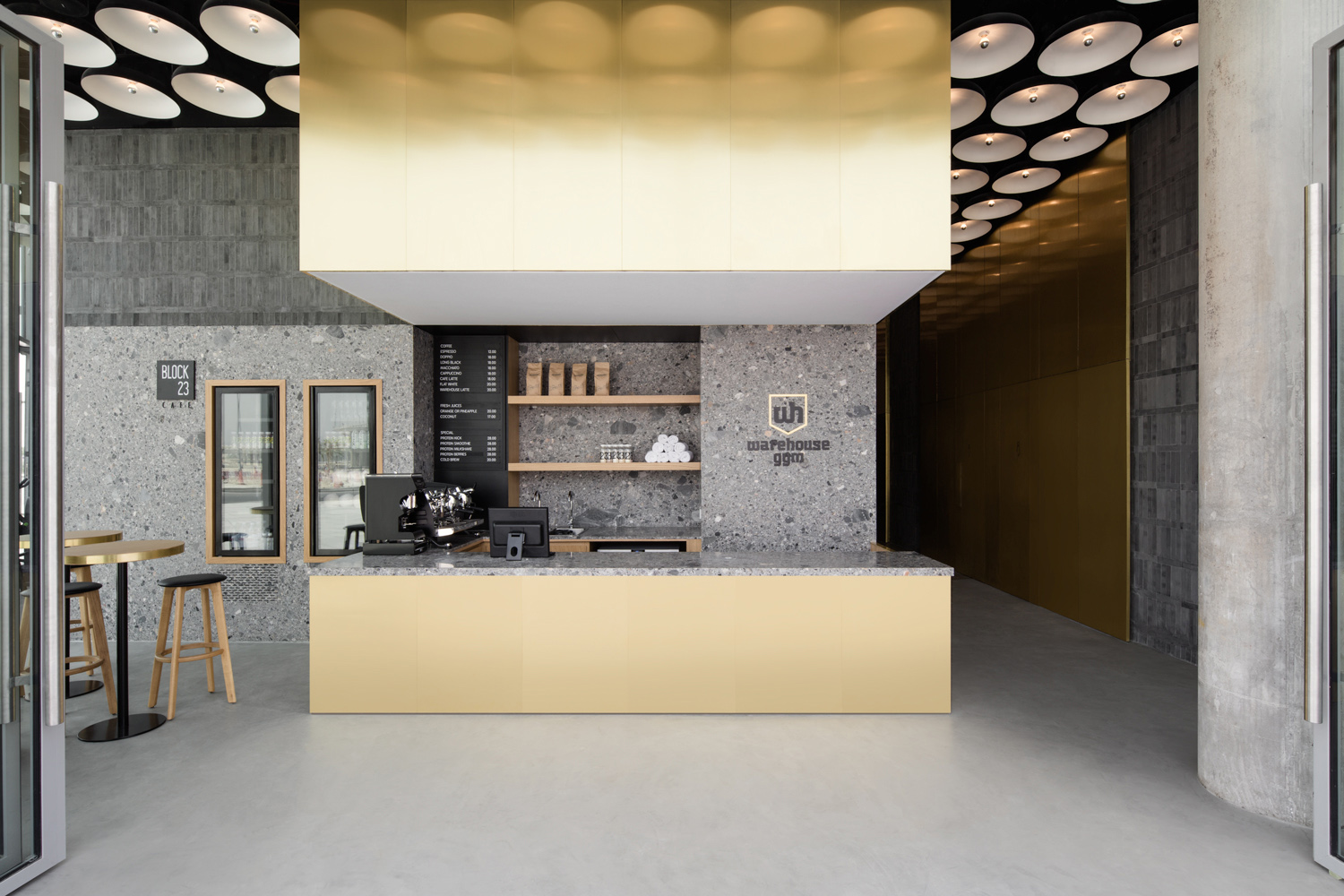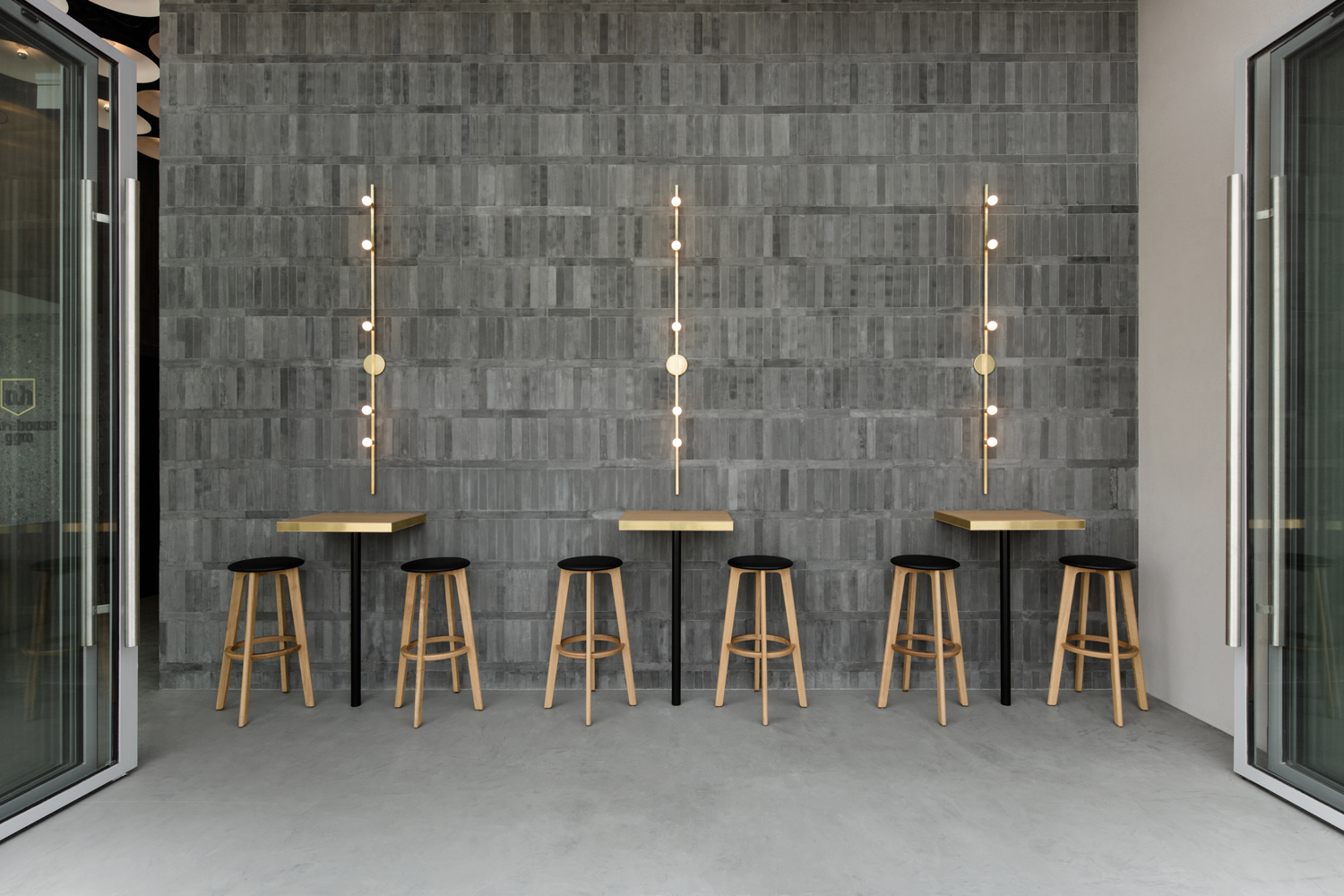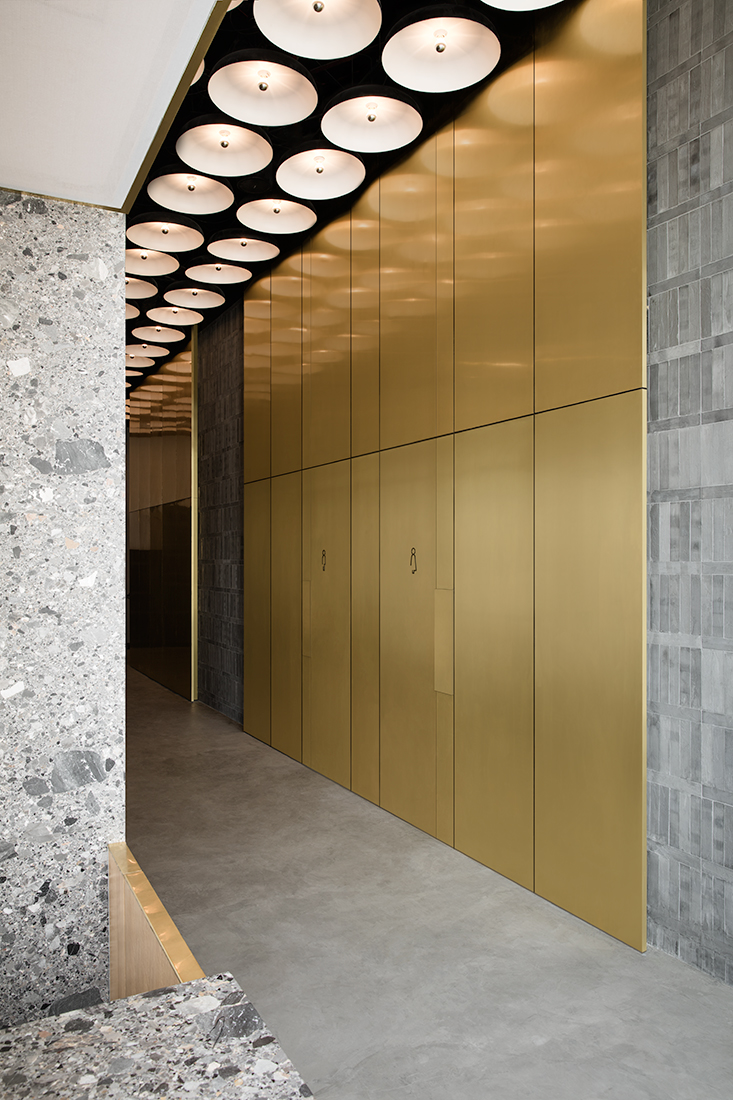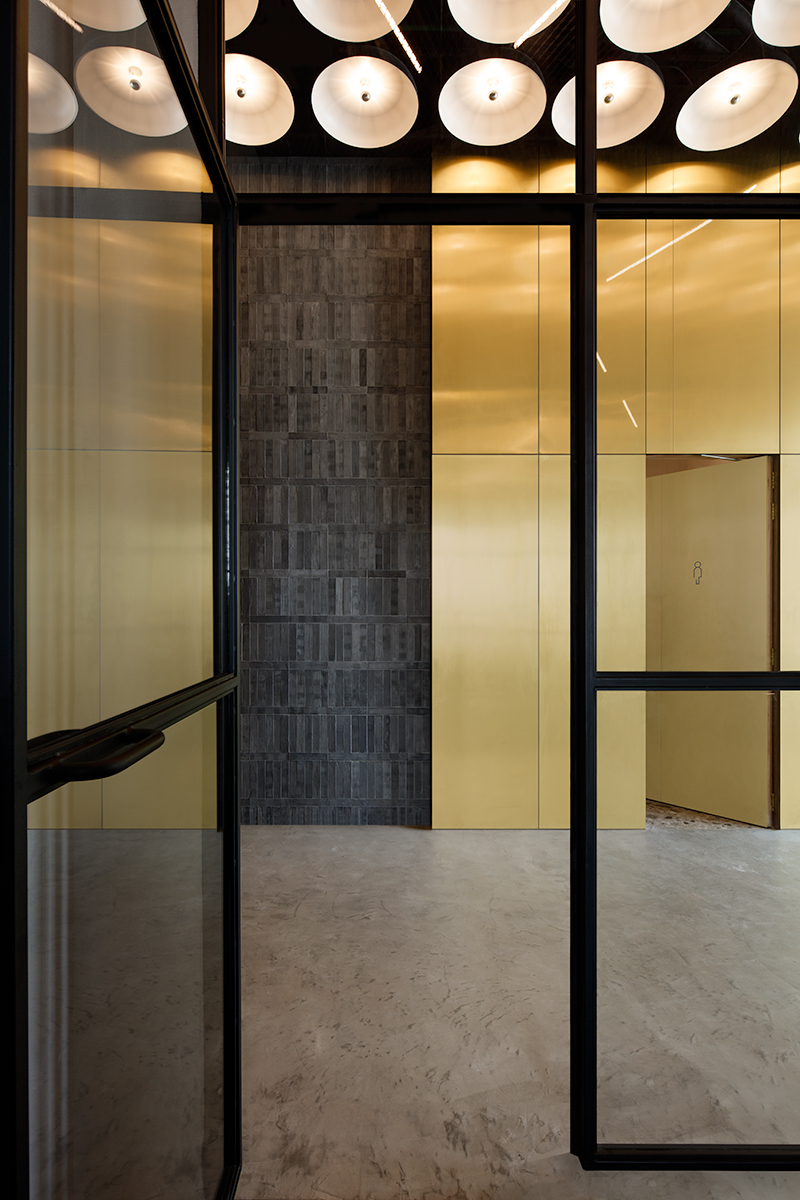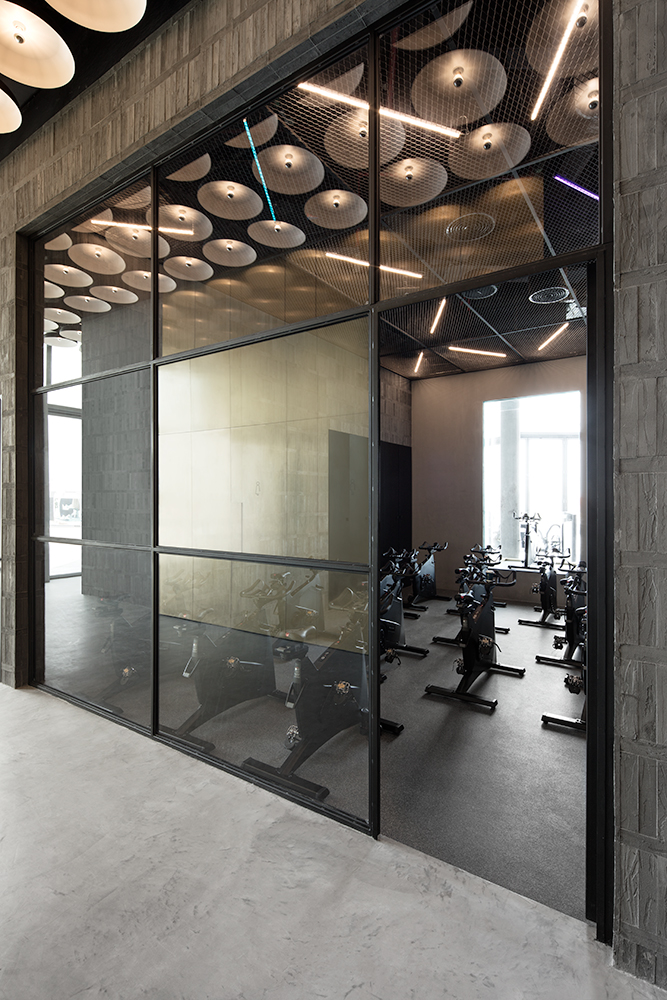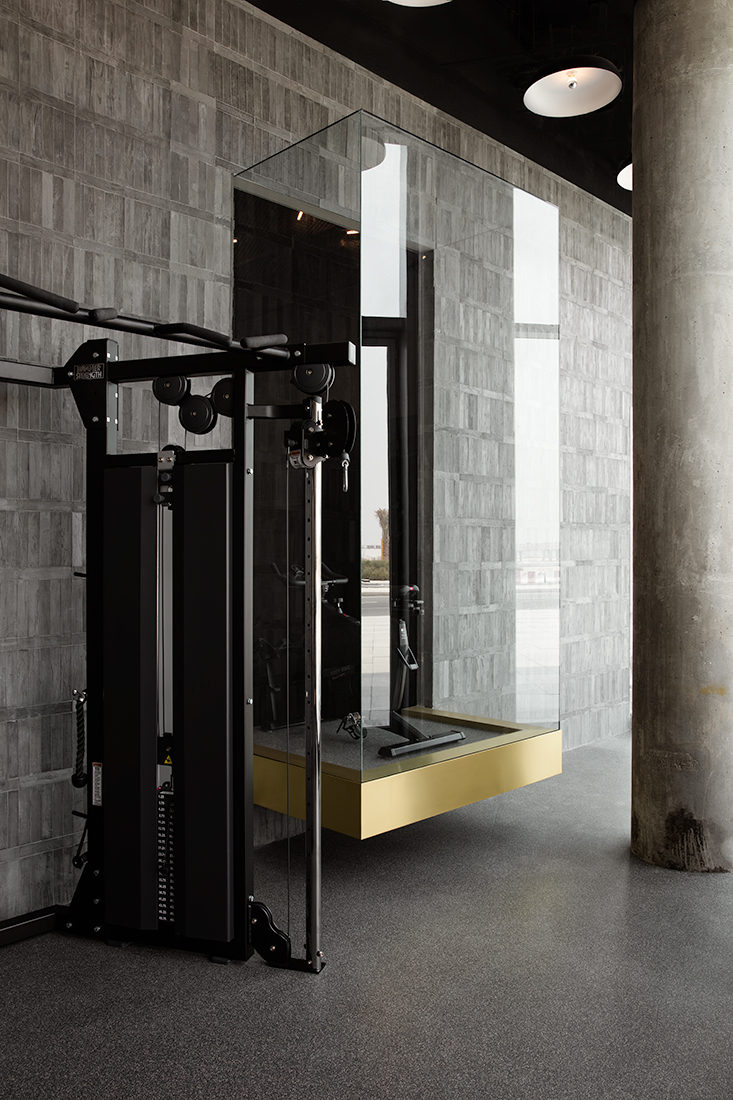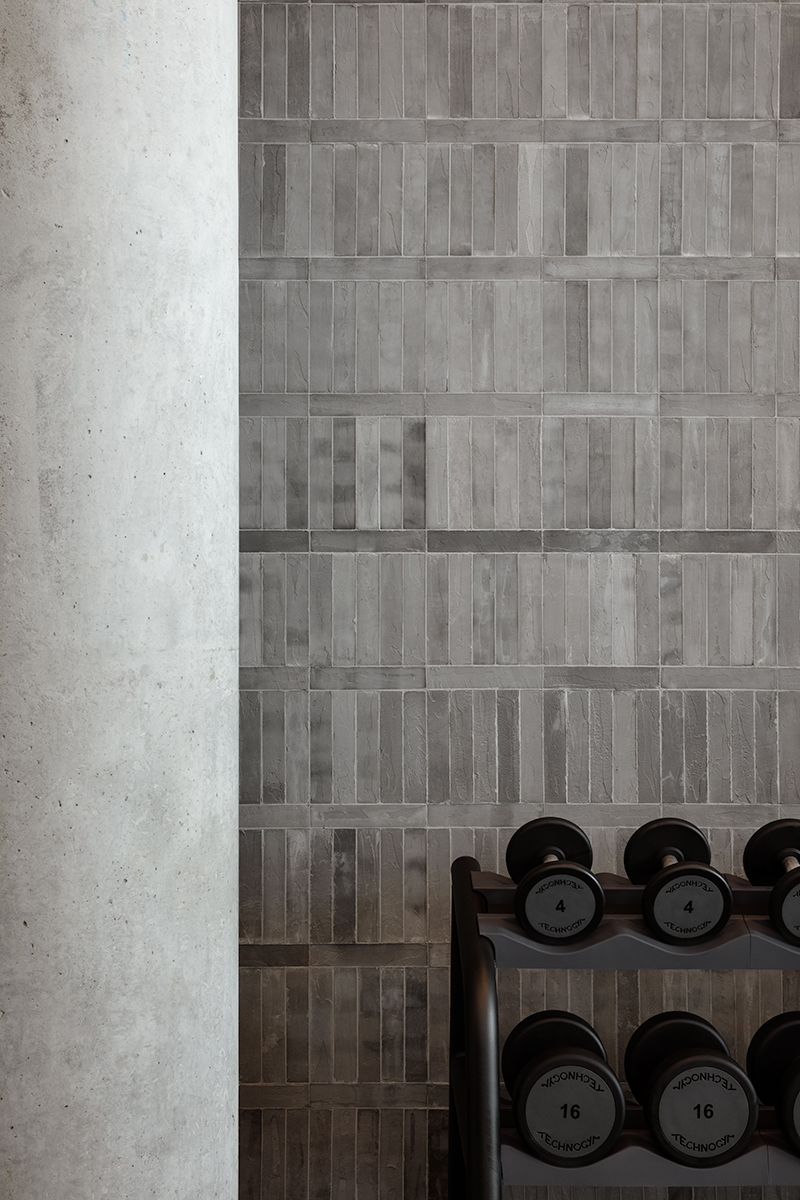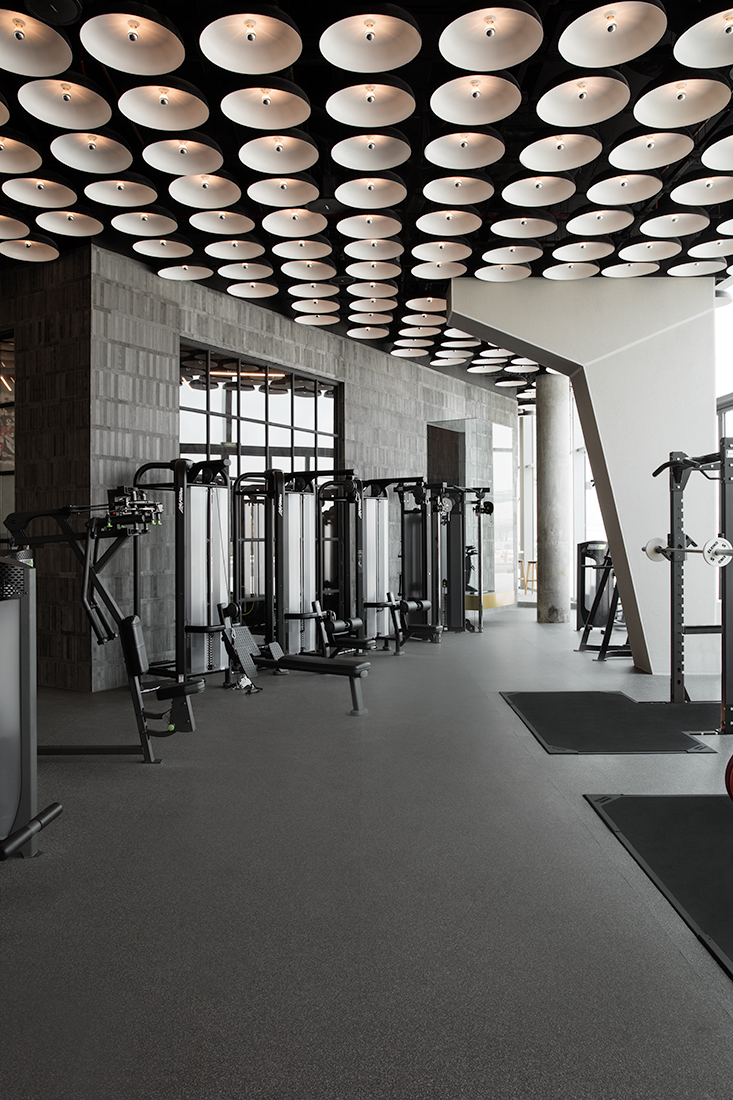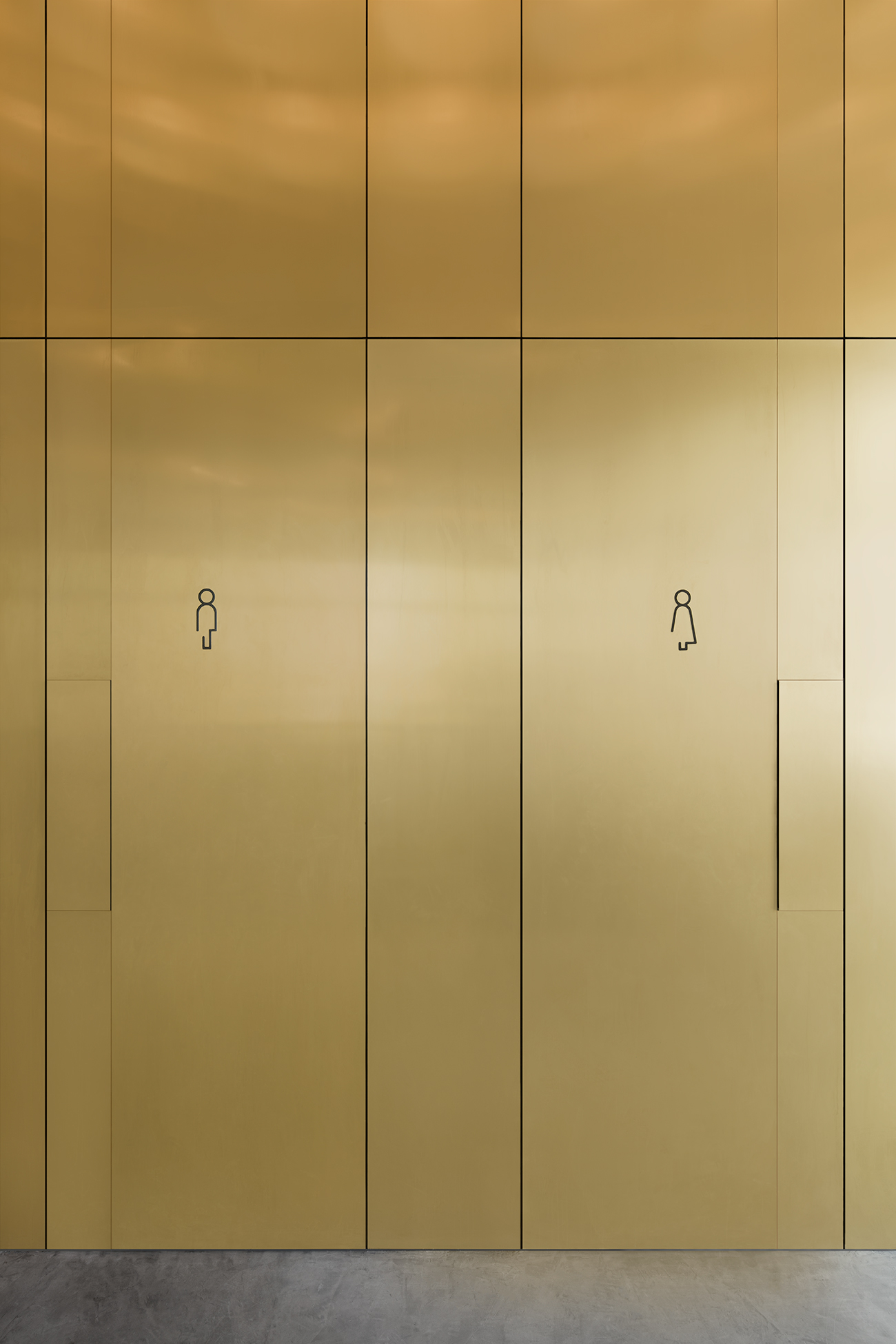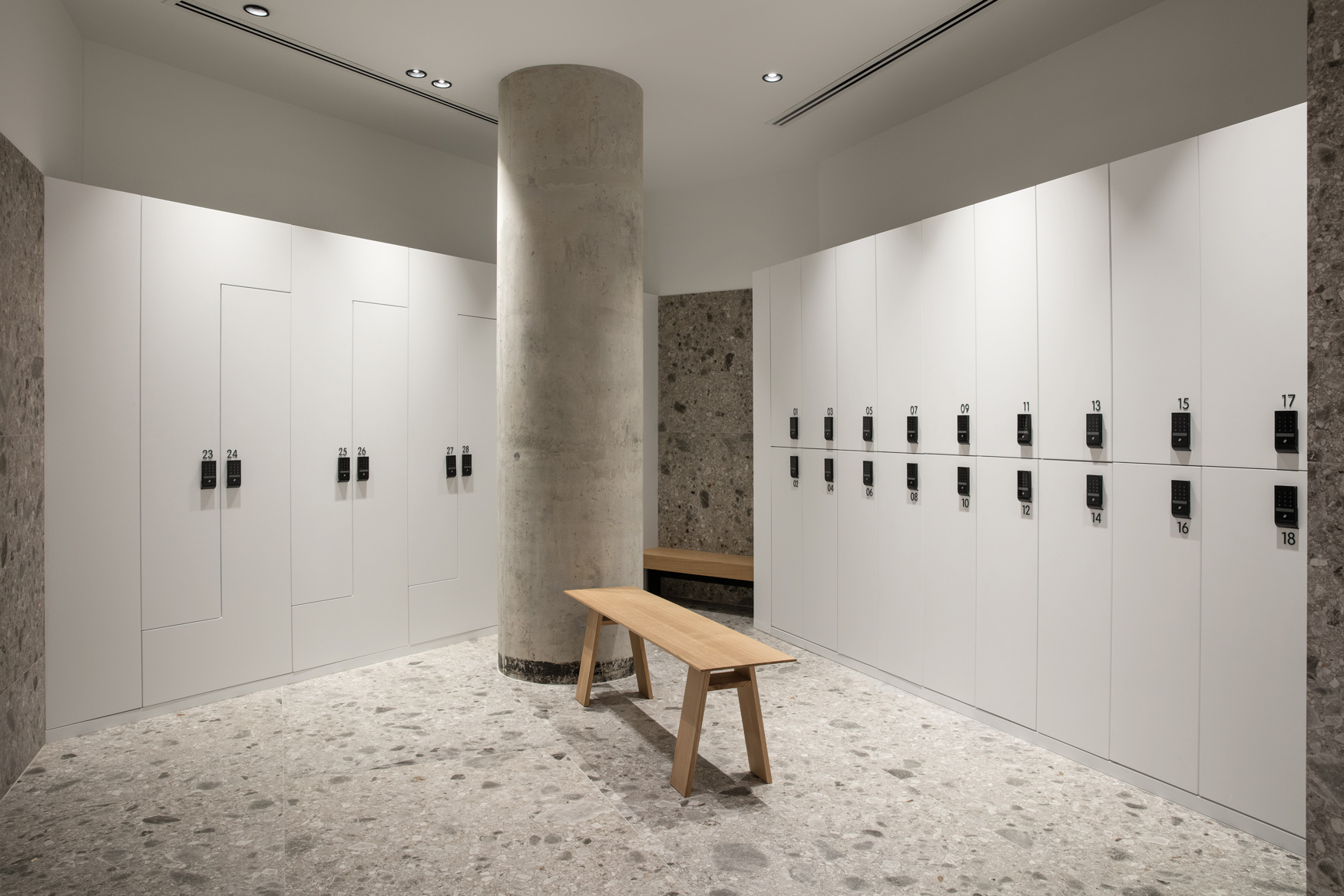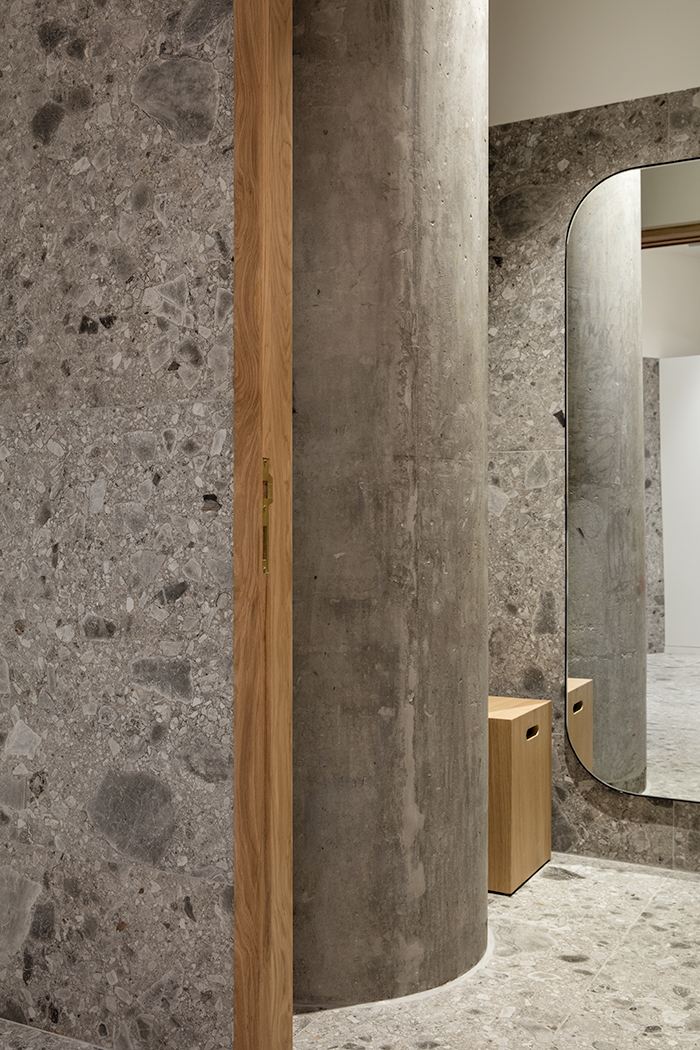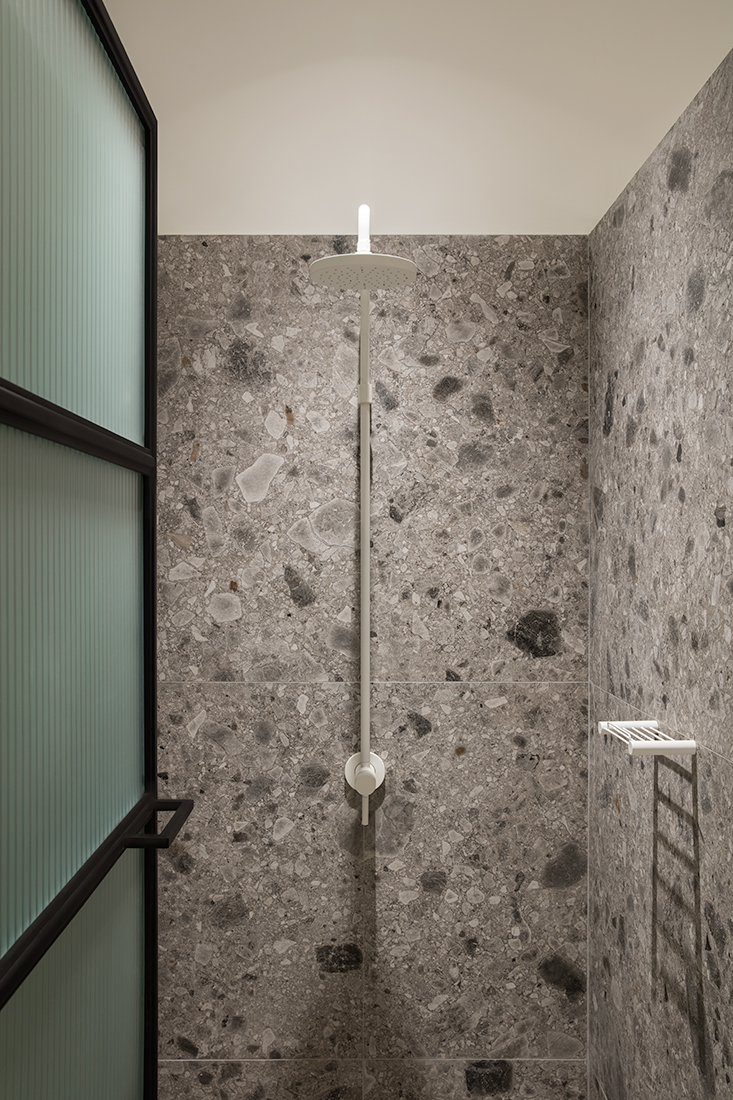 The Gym is located in Dubai Design District (d3); home to the region's most growing and vibrant design community.
The client's program included a gym floor, juice bar, cycling studio and Circuit training factory all in a limited space of 600 sqm.
Working with an irregular plan of 3 separate retail spaces, we inserted a semi-transparent cube in the center of the space to host the different functions.
Our main challenge was to deliver a boutique fitness facility that is inviting, inspiring, authentic, functional and in context with a leading destination for design, art, and culture.
Inspired by brutalism in Architecture and underground fight clubs, VSHD was determined to refrain from using the usual materials found in most health clubs. We used materials -not in the lexicon of modern- like concrete bricks combined with gold copper alloy to make it look current, while at the same time creating modes that is elegant, warm and muscular. Specifically customized LED suspended light used to conceal all the ceiling services while maintaining an overall vibrant lighting mood that can  be controlled by the different exercise zones.
Name of Project | Warehouse GYM D3
Location | Dubai, United Arab Emirates
Area | 600 m2
Client | The Warehouse GYM
Lead Designer | Rania M Hamed
Team | Arianna Cardin & Brian Agujo
Project Manager | Bryan Miranda
Photographer | Oculis Project