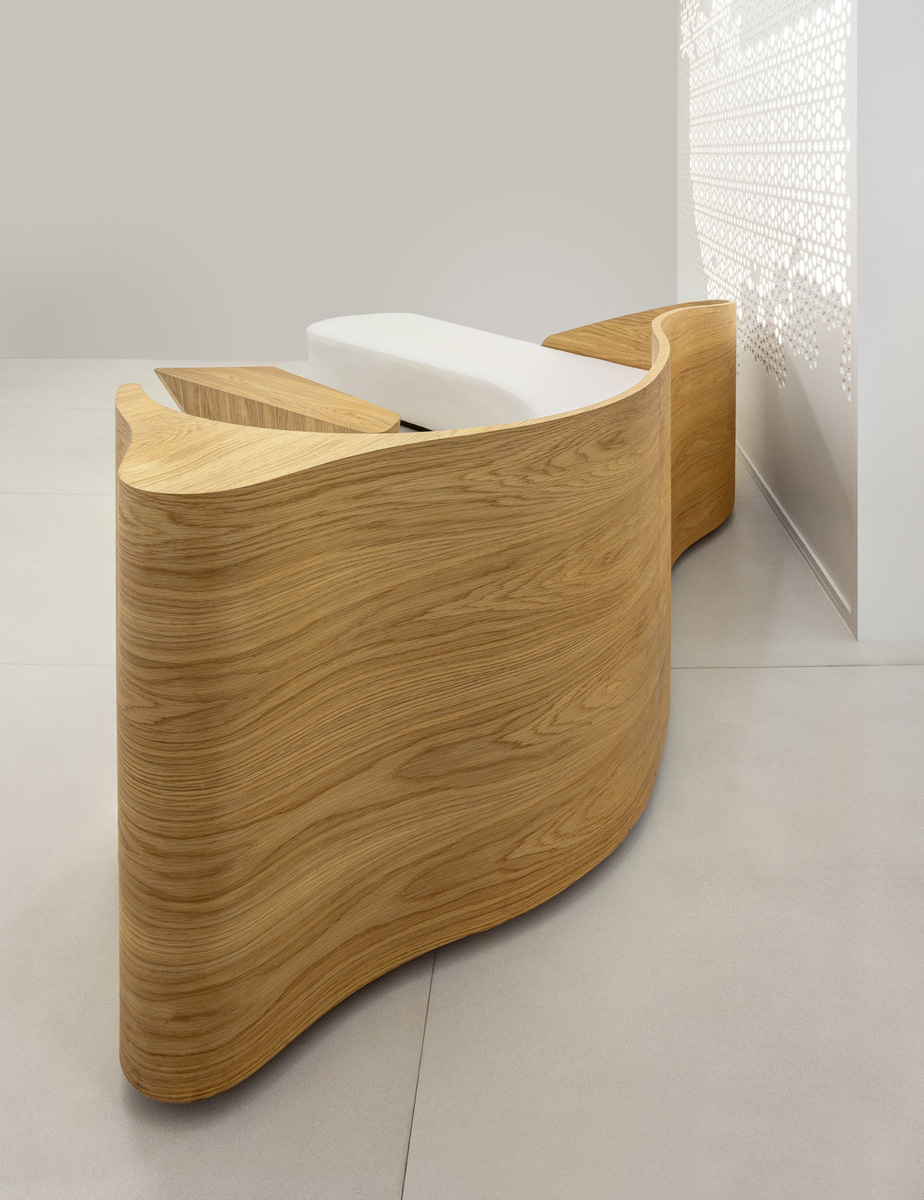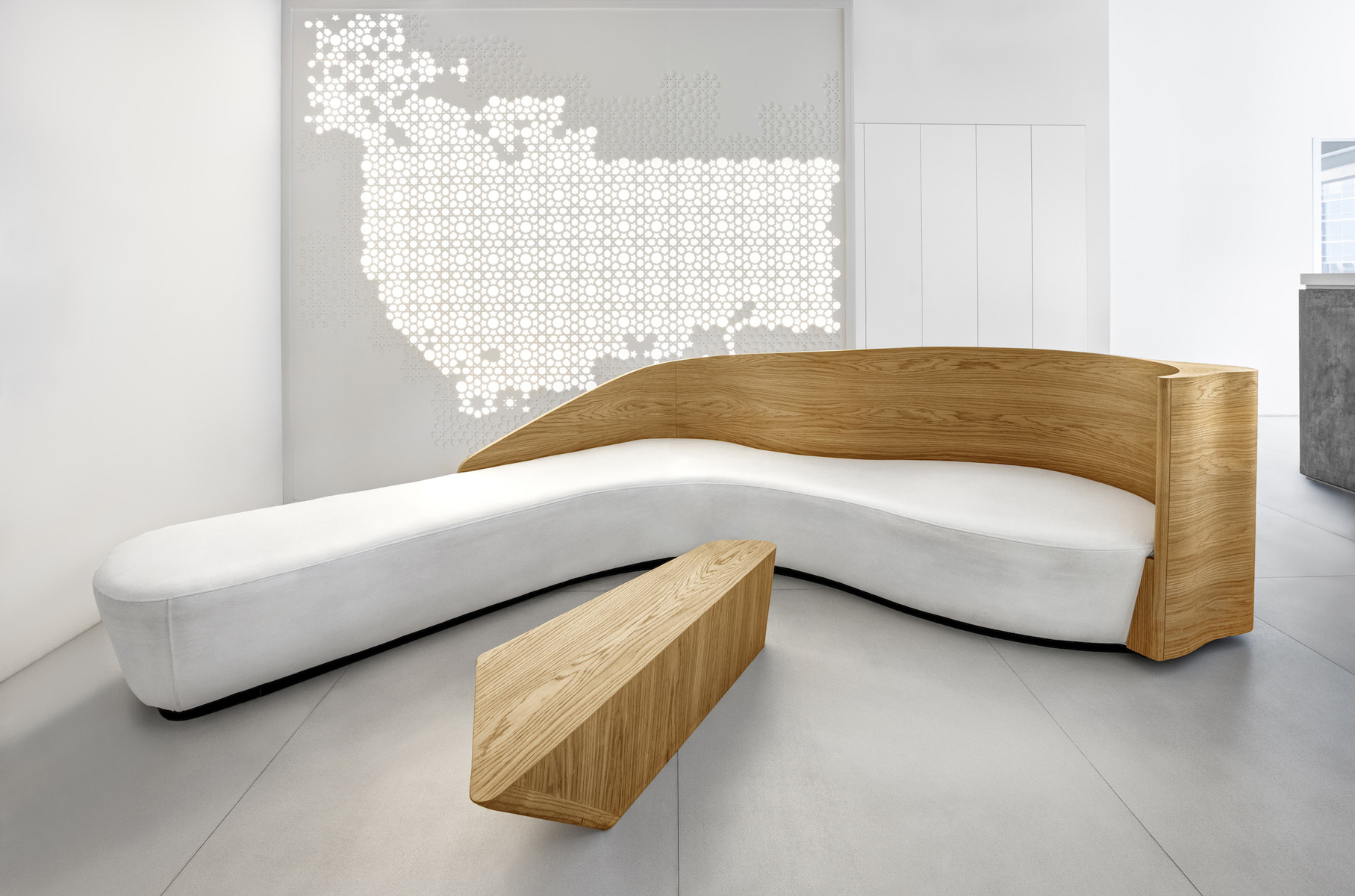 A very elemental form of Arabic script called Kofi writing was the inspiration behind this contemporary seating 'lemmalah', created for a modern day Majilis. The passion for the written script, the art of 'Khat' constitutes a fundamental trait of Arabic culture that is so powerful, it elevates every living experience.
Written in Kofi script the word 'lemmalah' (meaning 'why not'), flows in the space with its intimate proportions and sinuous curves. The fluidity of these strokes, whose size is greatly exaggerated, is transformed into an innovative landscape that prompts social interaction.
These Kofi letters and its script define the ornamentation of this contemporary setting. The strokes of the letters are borrowed from a geometric space, break at right angles and squeeze themselves against each other, creating a dynamic continuance that keeps the space alive.
The desire to create simple, elegant and contemporary environments based around elements of cultural heritage sits at the heart of both this project and our overall design philosophy.